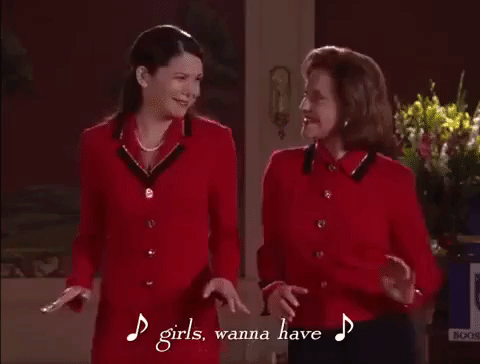 WITH BONUS AUDIO BY Michael Seymour Blake!
Hobbies include…
—letting my cat lick the mental illness from my beard.
—drunkenly convincing loved ones that Goodfellas is actually mandatory Christmas viewing.
—reenacting the scene from the movie Heathers when the big girl wearing the "Big Fun" t-shirt purposely walks into oncoming traffic—but instead wearing a shirt that says "Dream Died" or "Dream's Dead" or "Dreams R.I.P" on it.
—having "yard sales" where I just lay on the couch in my pa­jamas looking at Facebook while ran­dom people come into my apartment and take whatever they want, may­be utilizing the haphaz­ardly placed tip jar on their way out.
——fantasizing about being in a relationship where feeding your partner Arby's curly fries while watching Gilmore Girls is as intimate as it ever gets.
—suppressing the just-to-see-what'll-happen urge to aim at my cat whenever she comes into the bathroom wanting to be fed at 6am while I'm peeing.
—a never-ending search in finding an outlet that doesn't involve being alone in dark rooms while screaming into pillows.
—running an Etsy store that only sells XXL hoodies with a picture printed on the back of just my screaming face.
—randomly being alarmed by the amount of David Arquette movies I own.
—fantasizing about wanting to slam WWE Superstar John Cena through a flaming table that's been covered in thumbtacks and freshly dug-up E.T. Atari video game cartridges.
—self-identifying as maybe the only sad person in this world intrigued that so many Merle Haggard Christmas albums exist.
—being uncharacteristically proud of myself for correctly typing out "Schwarzenegger" with­out cheating.
—sitting alone inside a car parked in front of a grocery store, slowly eating a Hostess apple fruit pastry while crying and wearing a t-shirt that says "The Dream Died" or "Dream's Dead" or "Dreams R.I.P" on it, and it's rain­ing.
—saying "Things are really starting to happen for us!" while thinking: I've never felt more alone…
—filling the vast emptiness inside myself with handfuls of pea­nut M&Ms.
—fantasizing about one day publishing a book implanted with a sound chip that when opened plays a 20-second clip of "Ya'll Ready for This (Space Jam Theme)."
—convincing people that the Internet is my "forever" home.
—fantasizing about having my half-eaten corpse discovered among a bunch of indifferent cats.
—never carrying cash on me but keeping a stash of crisp $20 bills in a filing cab­inet in case of a pizza emergency.
—habitually googling "best pants middle age dudes should wear when roundhouse kicking people in the face."
—image-googling "old fat rockabilly dude" to see what I'll probably look like in the very near future.
—having to sporadically stay with my mom, who fears it'll one day be permanent, but nothing is permanent, which is exactly why I have to keep moving back in with her.
—hoping to one day invest in an ice cream truck business where I ride around blasting R.E.M's "Everybody Hurts" while all my inventory melts.
Read/Listen to the rest of Hobbies Include by Brian Alan Ellis