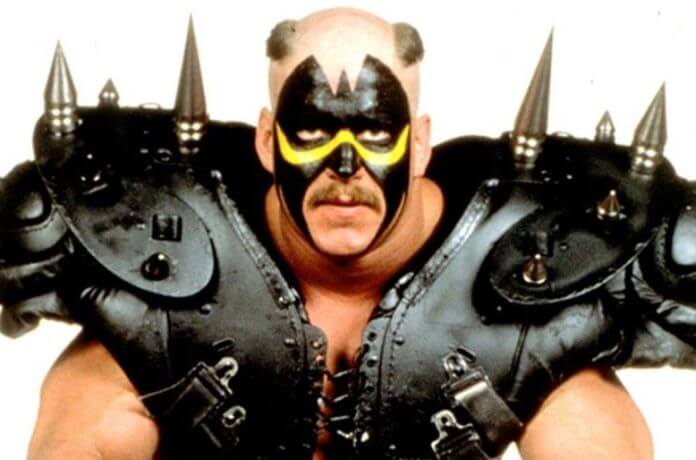 Brian Alan Ellis has a new book called Road Warrior Hawk: Poems about Depression, Anxiety and Pop Culture. It's a collection of poems about Guns N' Roses tattoos, Hulk Hogan, punk rock, Brie Larson, love, Channing Tatum, The Golden Girls, death, Whitney Houston, Tinder, Greta Gerwig, blood, sugar, sex, magic, Beyoncé, Star Wars, Sean Penn's performance as a mentally handicapped person in that one movie and other great things. Please enjoy this excerpt, read by the author, and then get the book. 
Room 2
 After plans go belly up,
a heartbroken man forces himself
into solitary bedroom confinement,
where he must reconnect with his once
neglected cat on the deepest levels, like
when they nap together, or even when
they listen to the music of Oasis together.
Emotions run wild in this taut buddy thriller
that Janet Maslin of The New York Times calls,
"Very sad. Very sad, indeed. Holy shit. Wow."
We now return you to your regularly scheduled program: Sad, Poor, Borderline Invisible, and Barely Functioning
 Whenever someone mentions
a vacation they're taking
to an exotic place I've never heard of,
I automatically assume they're traveling
to the same city where
Jean-Claude Van Damme goes to train
before avenging his crippled brother
in the movie Kickboxer.
Reluctantly forcing yourself outside of a comfort zone that doesn't even really exist
 I travel how Greta Gerwig travels,
like when she goes to Paris
in the movie Frances Ha
& just sleeps all day
& then morosely sits outside of a cafe while texting
& then almost immediately flies back home,
except I can't afford to go to France
& I can't ballet dance.
MTV True Life: I'm Addicted to Oversharing on the Internet (and Also Drugs, Alcohol, and Unhealthy Romantic Attachments)
 It hurts
but some things are worth the gamble,
so always slam your Pogs out on the table
and never give up, whether it's trying to
woo someone into falling in love with you
or it's you trying to become
a lit SoundCloud rapper.
Triggered by "safety features"
 I may or may not self-identify as
a busted rear-view mirror hanging
off of a car that the owner is too lazy
&/or broke to fix
& "Dad, why are you such a piece
of human garbage?"
is what my kid would say
if I actually had one
& I never sign in
to claim my Domino's "pizza points,"
mainly because I feel self-destructive behavior
should not be rewarded,
but I just asked this half-eaten, dust-covered
McDonald's Chicken McNugget I found
on my bedroom floor
to marry me
& it said yes, guys!