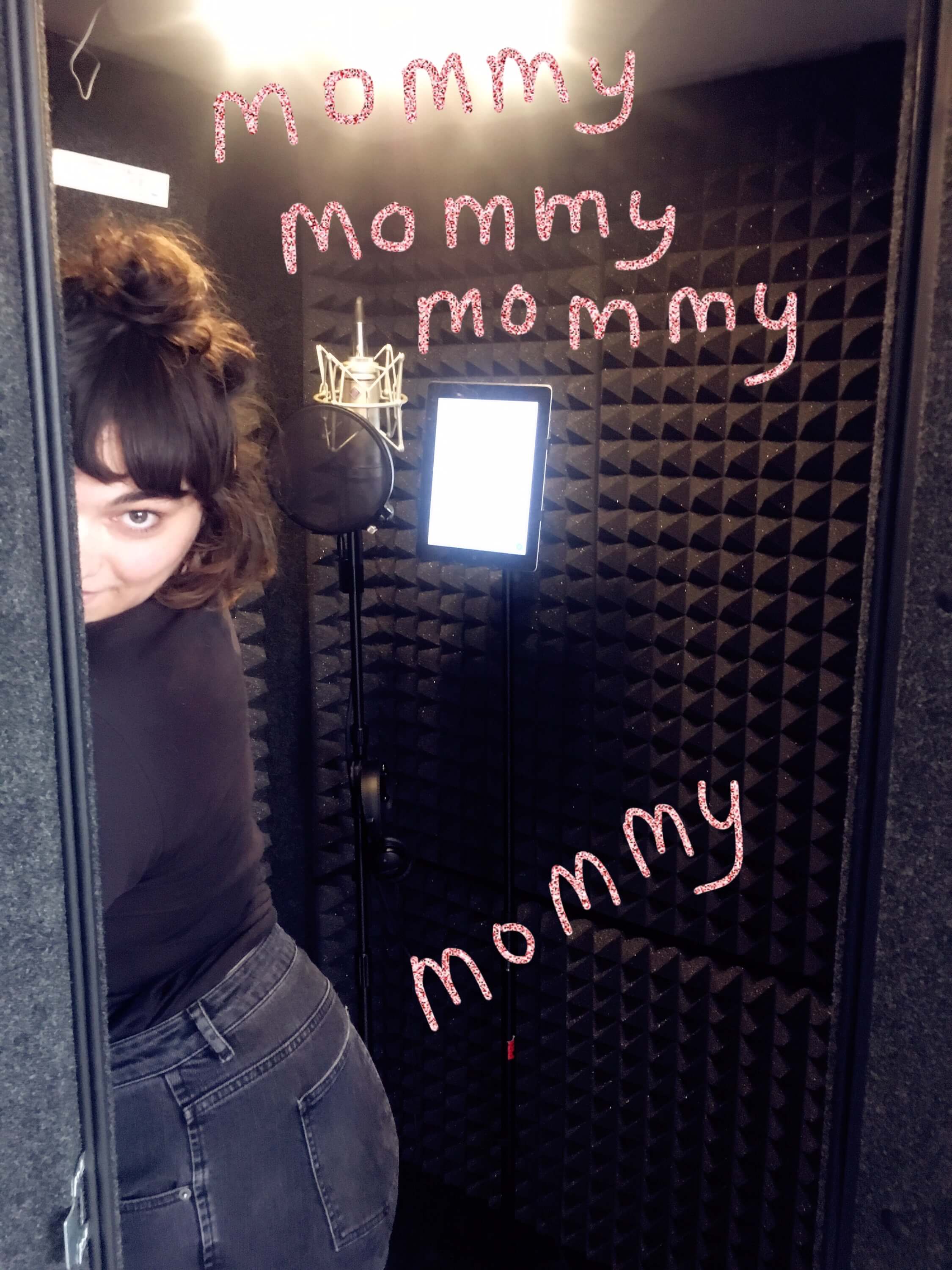 We're putting together a recording of Selected Selected Tweets by Mira Gonzalez and Tao Lin, which will be narrated by Brad Listi and Natasha Lipson. We decided it would be fun to select some of our own and record them in honor of, etc. The following selection was made by Kris Hartrum from the account of @storygoblin, who then narrated the piece in our studio. 
_____
i asked a boy i like if he wanted to share a bottle of wine
because i'm bored
and
he told me to buy a video game.
well-salted monk, rudely filched from cave,
straddling life and death.
seeking arrangement.
the salty dog café
I typed out "i am going to scream" then deleted it
and actually screamed in my pillow.
come back to bed
put the dead flowers in the paper towel roll
in the chick fil a cup
and light it on fucking fire
diarrhea interrupts sapphic love
i'm alone in my house and i just whispered "you're wrong"
YOU'RE THE KIND OF GIRL I LIKE CAUSE YOU'RE EMPTY AND I'M EMPTY
my sister told me she isn't growing armpit hair yet
and i told her to hurry
before it goes out of style
my sweet assboy
in 1 hour i will allow myself 2 text "sup"
so she moved her furniture out without anyone noticing
and all she left was a mirror.
that's exactly what a ghost would do
I sat in my car in the rain and fucking glared into the distance while "sweet escape" played
trying to masturbate while really dehydrated
and there is a chihuahua
attempting to break down my door.
I'm so tall my feet are so huge
my emotions are so shocking
i wish being mentally ill felt more like pokémon go
the first bisexual person i was ever aware of was tila tequila
i've never had a wine cooler or a calzone
but i ate ass for a few minutes once
grooveshark wayfarers
gonna go experience ego death wherever they filmed the twilight movie
blow on my clit like a gameboy cartridge
my early 20s are defined by "growing a mustache in the dark"
can't wait to shit my pants and throw up at the ywca
it is a power move
to own very expensive pajamas,
and to be seen in them
scorched earth crushing
just chugged a bottle of water in my car and said aloud in a monotone "i want to cum"
new rumor i'm perpetuating about myself is that i am a black belt in karate,
a virgin,
and i'm "easy going"
too bad i used so much of my sweet almond oil on a gross boy's penis
i got in a float tank and pretty much just had
intrusive thoughts about judd apatow
I'm all about kissing. supersize me
my great uncle was zelda fitzgerald's nurse and
he used to fly with her to see scott
depressively shoving matcha pocky
into my mouth on the highway
i have chocolate milk splattered on my rear view mirror
when i was four
my mrs potato head toy had a gold earring and
i would make my dad wear it
or he would offer to do it
To wear the earring
i measure my depression
by whether or not i am able to get out of a bathtub when
the water becomes cold.
thought "morph into comfortable irrelevance" while sorting dinner knives
mommy mommy mommy mommy mommy mommy mommy