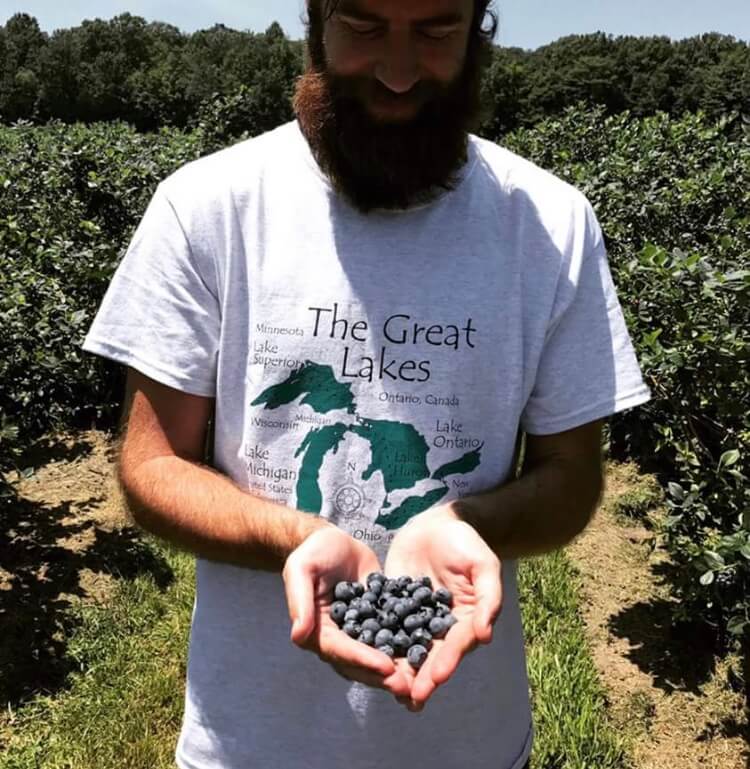 Jack Buck recorded a story from his collection Deer Michigan. It's called Georgia. Listen to the excerpt and get the book.
Georgia
My friend was playing his part up in the driver's seat by not settling for a mediocre song on the radio. He would never settle for that. He was a madman who could be trusted with everything and nothing.

Where was I going? Why Georgia? May as well been anywhere. I wanted to be away from the comfort and known of home. My friend said let's go, so I go.
With my body contorted in the backseat, I watched the warm black Kentucky countryside pass the window in a continuous frame with an ever so often distant barnyard light indicating whoever was in charge to change the reel because someone out there was watching. I felt directionless, yet moving towards something, beyond my knowing. I felt without God and with God more than ever.
It must've been two or three in the morning by now and we were the only people on the road. Perhaps we had fallen asleep at some hour in there and had already died from driving off the road but we just didn't know it. Either way, we hadn't seen traffic for what seemed like 200 miles. I didn't want more coffee. I didn't want to sleep, I had done enough of that for a lifetime.
What else was there to do in early March with the Michigan wind blowing snow into everyone's house? Long ride to go. I bet it will be nice country down there, but I sure couldn't see it, not yet, not then. I was idly hauling across America, half asleep, half awake, with very little idea of what I was doing and where I was going, putting my trust into something.
---