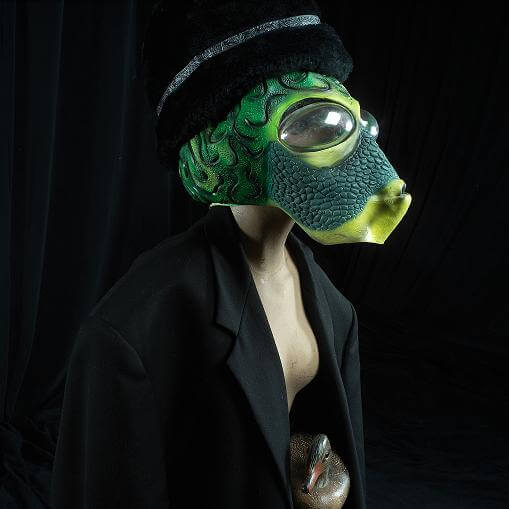 Very recently I was able to meet one of my favorite young writers in Sean Kilpatrick. I'd been reading his incredible work over the course of the past 5 years (HTML Giant, Vice, Dark Fucking Wizard, Lazy Fascist, The Quietus, Juked, etc), and I wondered whether or not he actually existed. Nobody uses language quite like him. He's a beautiful nut-job and 100% authentic, to say the least. Meeting him in the flesh only strengthened this notion. But don't ask me. See for yourself. Sean is definitely one of the good ones, and there aren't many left.
K: Who are you?
SEAN: Were there an antonym for "epic" which jointly took us beyond fatalism, I would be the one shouting it unparsed into the green water of somebody's backyard pool. Does how we're so lingual excuse us? Fact is, we're barely grease. Whenever thunderously dumb enough to separate myself an identity from said grease, I wish the lines I'm always stood in wouldn't bother placing name or number above my execution.
K: What do you do with your days?
SEAN: I'm a scab retiree hired to fill in for the waning social security of those who earned it working off their age for a system they love to despise being eaten by forever.
K: What does your work space look like?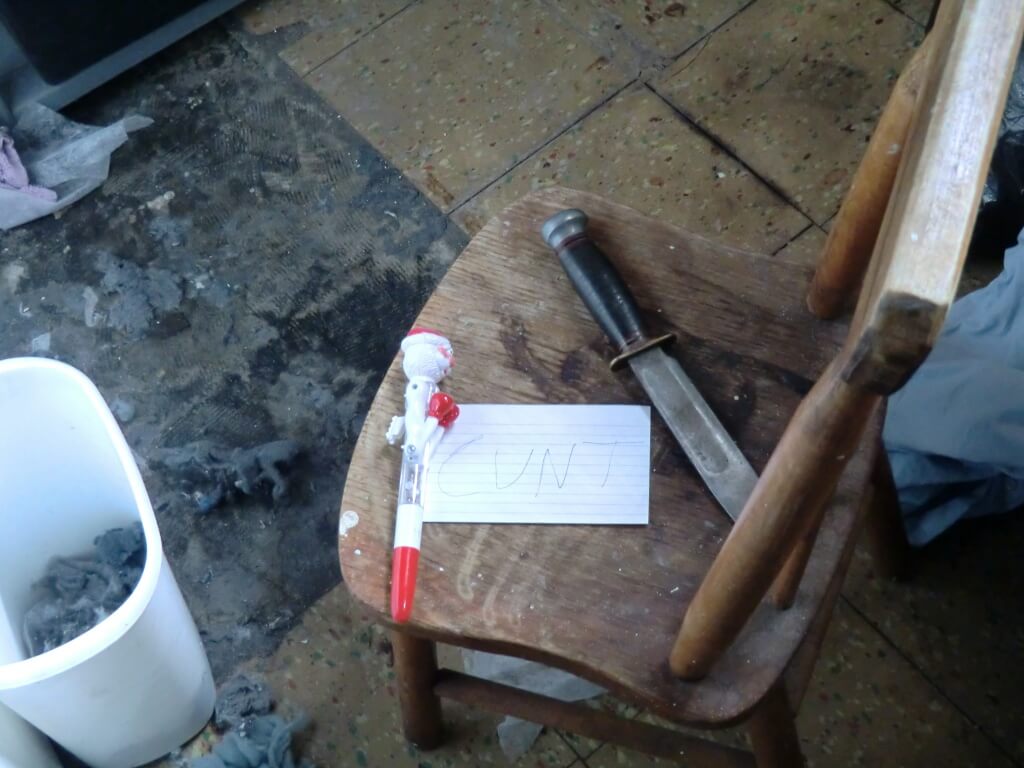 K: What's your writing process like?
SEAN: Have I wept within the proper guidelines? Will nobody hash out this sentence in order to mail me a beret? Will I be capable of evacuating entirely once I've parted myself to the correct aperture? Will I ever love someone with enough etiquette to shoot them on sight? Do I believe my pain as if there's any other faith?
K: What do you eat for breakfast?
SEAN: Whatever hits the most bases to keep the stomach from revolt. If you were me, you'd be fighting back puke too. It would, indeed, make a career of you. The pebbles revolving in my pelvis clench me out with such delicious affect. The great tragedy of my life is I no longer take joy while passing.
K: Who or what are you reading? 
SEAN: I have been reduced to my predilections by communities which, across the board and with my most grateful recognition, have never tasked me to join them. As one of the occasional online sociopaths who take it upon themselves (usually a male never punched and it is not my duty to wrestle you just because I'm angry) to explain to me my flaws for my challenged benefit (without provocation) recently stated, apparently I've read much Celine. Let me tell you something about Celine. Celine was far too specific, stereotypical, and orderly with his beautiful fucking hatreds. I'll make him look like a politician before I'm done (and not just one of these fashionable pretend mean behind money crime lords everyone needs to weigh in on.)
K: Why do you write?
SEAN: When I was little, a nun tore something I was writing in half and threw the pieces in my face. I then tried not to be spitting over every keyboard – never possible. This has never been possible, or encouraged, or helped me, or anyone else. That my work has only ever underlined the waste of a life is why I write.
K: What are your nightmares about? 
SEAN: I have lived them all. They usually involve an ex returning, knowing how poor a boss she's been. Once I inched myself down a narrowing pipe, like that great Ben Loory tale. My scary ending, though, was waking up involved next to someone who, one later learns, never wanted to smooch back in the first place. I manage daily those "aware I'm breathing so I can't now" physical anxiety symptoms they say killing your dick with drugs will cure. The sooner I can afford a gun, the sooner my oxygen will repair itself. I want the gun to be of a caliber higher than my age and bejeweled with items people croaked to assemble, meaning anything sold here.
K: Are you drunk or fucked up? If so, on what?
SEAN: Over the last few months, I've drunk myself from a Christian Bale Machinist weight of 120, back up near my previous bloat. I miss my skull. I got Absinthe, of course. I like how people tell me "of course" as if they're free from their own middle ground.
WATCH SEAN KILPATRICK READ AND BE FOREVER CHANGED

Read his book SUCKER JUNE. Holy hell, it's something.